In the overview tab, below the greeting, you find the "Messages" section. This is the section where you can communicate with your physiotherapist.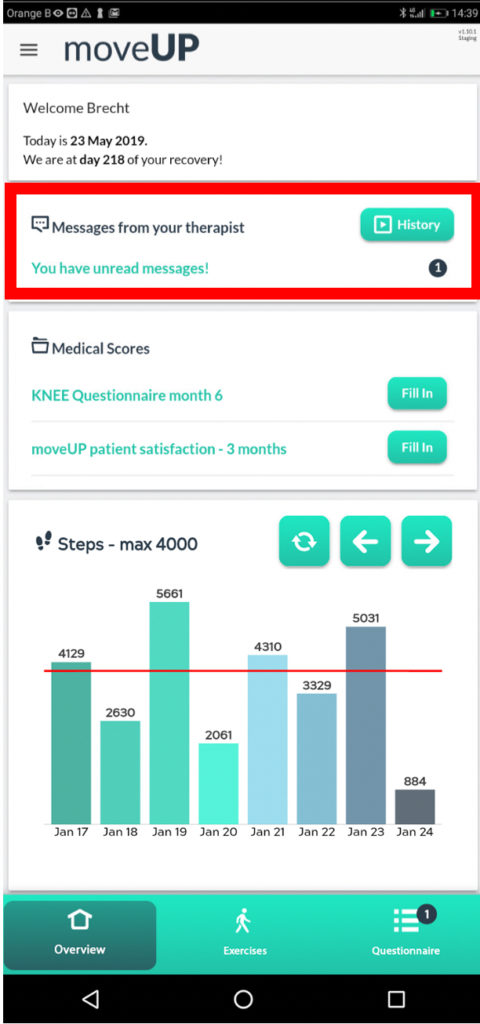 ---
Open the chatbox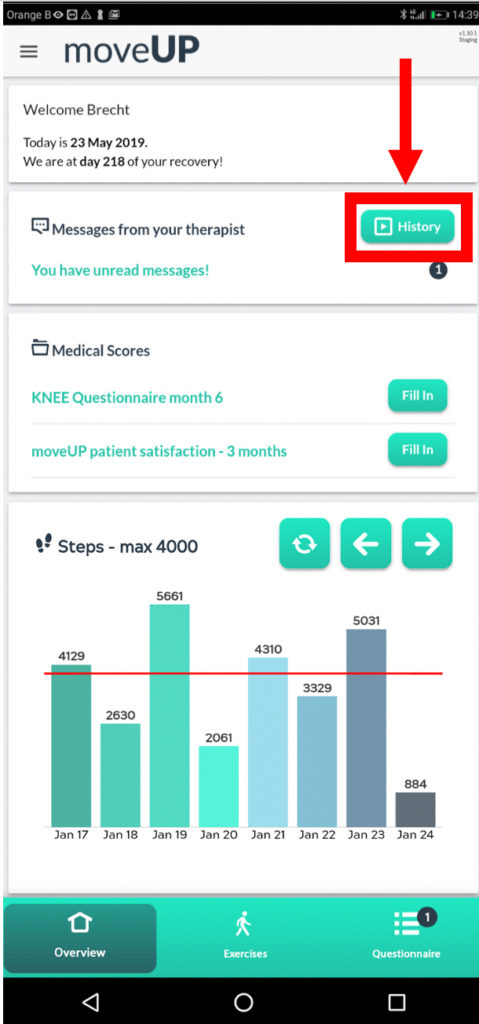 Click on the history button to open your chatbox.
Sending message
You can send us messages every moment of the day. We will respond within 24 hours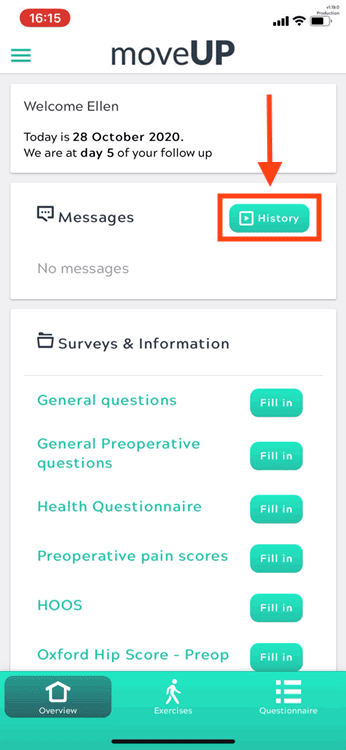 To send a message click in the "type a message" box. The keyboard will appear. After typing your message click on the send symbol (airplane).
Sending a picture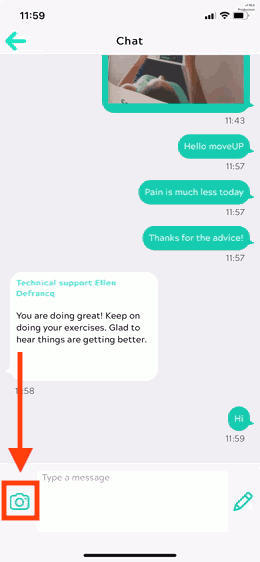 You can send us a picture (of the wound for example) by clicking on the picture symbol in the chatbox.
---
Getting back to the overview screen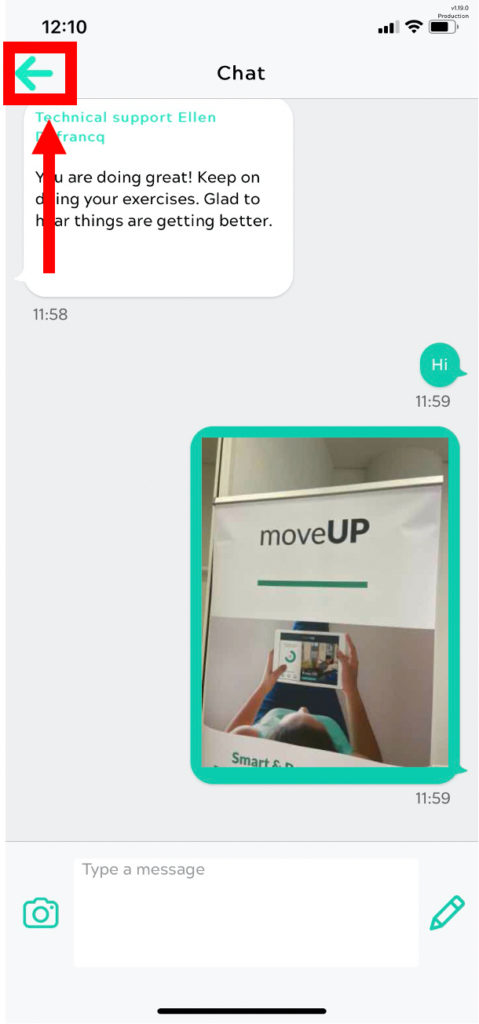 By clicking on the arrow in the left upper corner you can go back to the overview screen.