The daily questionnaire is our compass to guide you through your revalidation. It is very important you fill it out daily after 4 pm.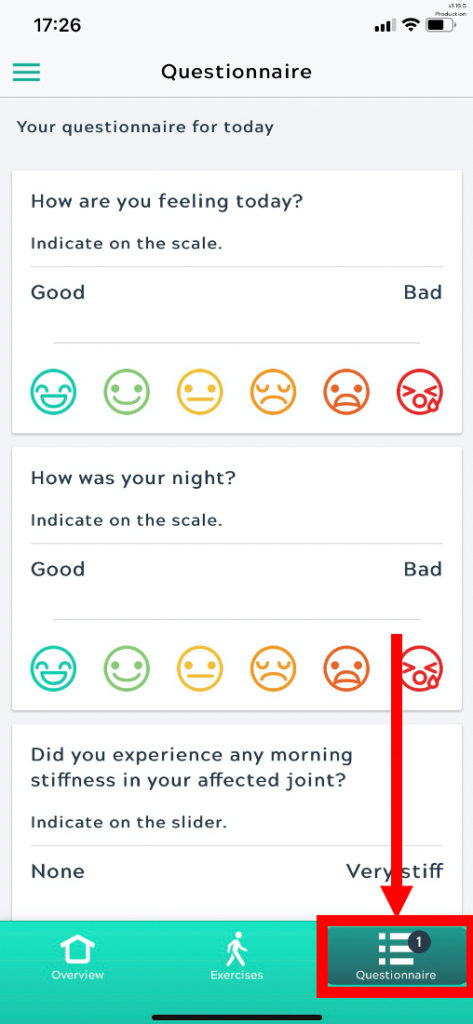 The questionnaire can be found in the 3rd tab of your app every day after 4 pm.
---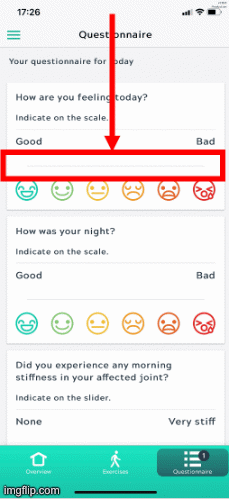 To indicate your pain level you can tap on the line above the faces and/or slide to the appropriate position.
---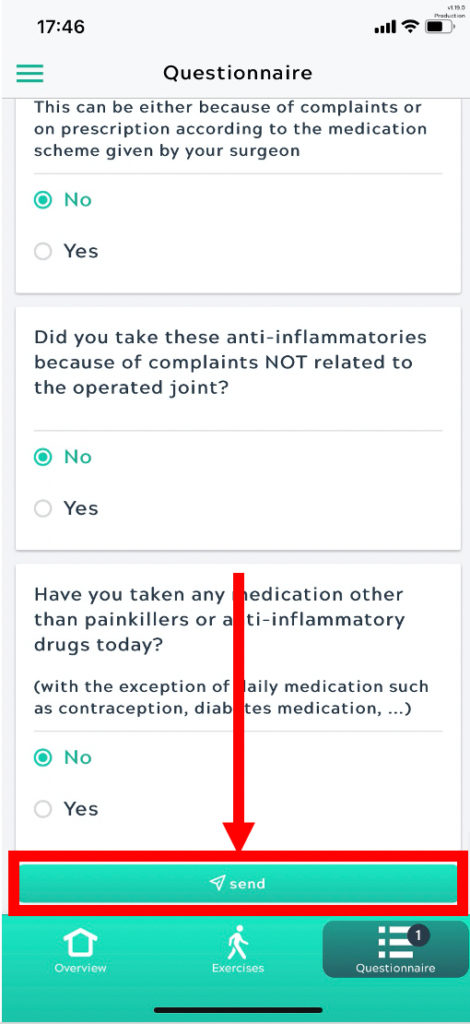 When finished click on the "send" button to share your answers with us.
---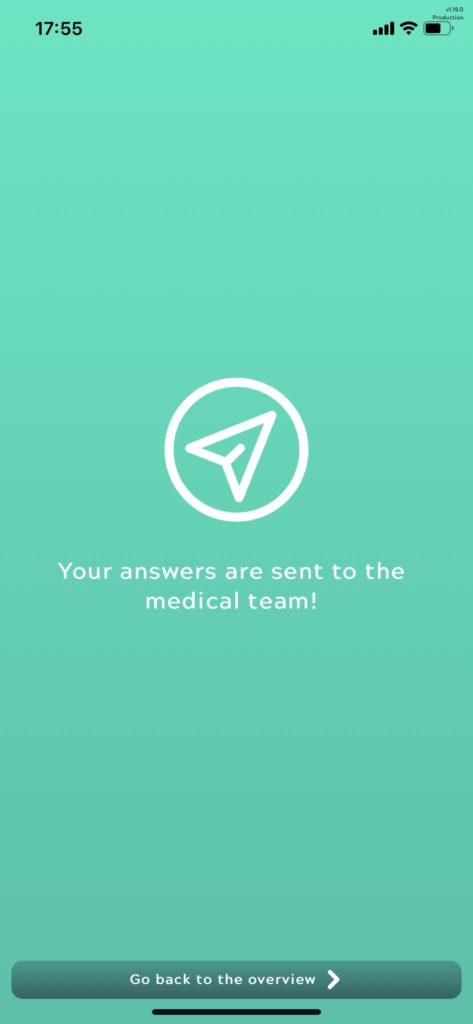 The following screen appears if answers are sent to us correctly.